My Story and Life with Cannabis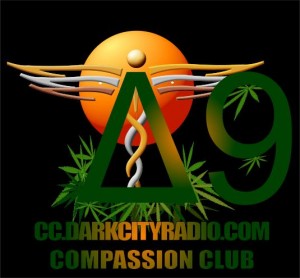 I was brought up in an ordinary family, totally anti drugs and knew nothing of cannabis. From a young age I was always hyper and up too something so when I got into my teens I started too get into mischief till I found cannabis at around 12/13.
Wow! It changed my life. I started too really relax about things and it helped me think outside the box. I enjoyed all things with arts and crafts working with my hands; reading etc I always had good ideas about things in general so life just took off.
I grew became a joiner and construction operative (concrete drillings specialist), loved the outdoors, very creative, loved anything practical, loved travelling.
Cannabis and its adventures have taken me all over the world…places like Amsterdam, Spain, Thailand, Prague, Canaries all the major events, Cups, fairs, museums and clubs, shops etc. If you ask me it is culture and an inspiration too this world. We were given this plant be it any man, woman or child that really needs it. It should not be a crime. This is a medicine for all in any which way you want it.
There are lots of critics out there, but if these critics were ever fed all the pills and toxicant's under the sun or had faced problems and cannabis helped them… If there was an alternative too all that they would jump at the chance. Obviously for me I didn't know that at a young age but it did help me stay out of trouble and calm me down and think properly, what I mean by that is Think more freely. Open too ideas, visiting/researching new places and ideas etc.
As I've got older it's helped me in various ways too. I definitely became more sensible and creative. It's also helped me stay away from drinking alcohol a lot like most adults do, like I said before it's taken me far and wide.
So we'll fast forward too November 2011. I was 29 years old I was in the prime of my life…Good job, good girlfriend, financially secure, just moving into a bigger house, just set my own business up and I started too get problems in my left leg…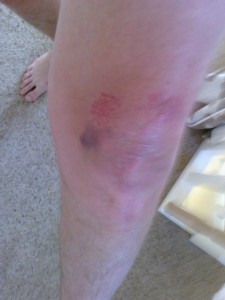 id never had no problems before ever with illness in fact I only ever got ill with colds when the weather/seasons changed. I went too the Doctors and hospitals for months and months, then in July 2012 the NHS told me I had bone cancer in my left thigh bone.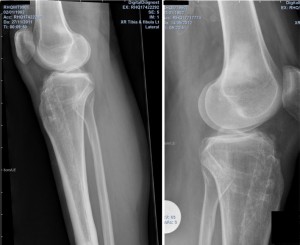 After that I stopped everything too do with cannabis.
Now my condition is Osteosarcoma, Bone tumours and stuff. It's deadly as can be survival rate is poor. Very poor. My oncologist said I was lucky too be walking and alive & well at the time of diagnosis, I was open and honest too her about my cannabis use, she said cannabis was nothing too do with the Cancer…she also knew off people who had used it before with cancer side effects and stuff. But asked what I'd be doing…I said stopping because I smoked it. So I started chemotherapy right away…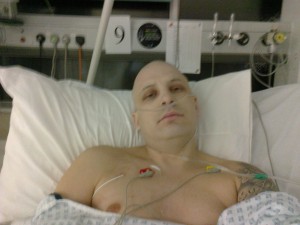 23 days a month with drugs Doxorubicin, Methatrexate, Cisapatin. Now methatrexate rots your mouth, gums, lips teeth, throat everything. Awful side effects combined with the others too. It's a very lot. After another few weeks it was found that because no one had listened too me for months and months and months the cancer had spread too my lungs. Now Osteosarcoma/Bone cancer my condition has a tendency too spread too the lungs if not court in time in the primary location (which is where it starts) so this was a huge blow. My life just started too fall apart all together my girlfriend left, my small business failed, work dried up, I lost the chance for the house, my hair started too fall out, sickness set in big style, My life was ruined and there was poor chance of survival. I was bed ridden, nothing, emotionally down, lost parts of my left leg;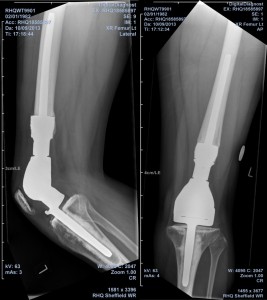 I'd had lung surgery
it went on for years through 2011, 2012, 2013.
When I was in my teens I had dealt with lots a misery I'd lost my dad, auntie, nannan, one of my best friends thou a series of events. Murder, Death, depression, suicide you name it this all happened, Basically everyone who was close too me. Cannabis had always helped me through them hard times, it always helped me stay focused etc.
I was hearing things about Cancer and Cannabis, reading a lot because I was bed ridden during nearly all of my treatment and 1 day a fellow patient offered me some cannabis edibles. I'd missed cannabis being apart of my life…I'd lost everything else and felt down so I wanted too feel o.k. again sort of…so I accepted.
Even thou I couldn't eat and was really ill. I managed to get them down and that night was the best I'd had in months and I was still in hospital down and out. The patient said the edibles were way too strong for him so gave them me. That week in hospital I gained lots of weight and ate loads of food even though my mouth was really bad and my throat and the food is rubbish but I started too feel better.


So every other week I got out of hospital over the years I made some cakes. Wow! I started too see things as a whole again, assess my cancer, look at it as an illness, think clear etc. I started too gain normality at last again. In June 2013 I was told my treatment had finished and I was cancer free, after surgeries, chemotherapy, my cakes and helping keep a good attitude. So I was free again. I didn't know what too do. Even thou I'd lost everything I was now positive again.


So I decided too visit Amsterdam again, no smoking, just cakes and enjoy the views and sites. It was great, absolutely amazing too go back there. It was always a big part of my life growing up…from getting on the train, too the late night walks back too the hotel I loved every minute. While there I got more information on cannabis, purchased some CBD oil, a vaporizer and edibles etc with no problem. Now I felt complete. Cannabis had saved the day again. Within the next year I journeyed all over again, back too Spain, Prague, Canaries' etc seeking as much info on cancer and cannabis as I could just in case the cancer ever come back.


I started too walk properly again with my titanium leg, my lungs were fine and got back too normal use, life started too pick back up again. It was great.
Then in June 2014 I went for a routine check after been a 1 year cancer free and the bone cancer had grew back in my lungs again.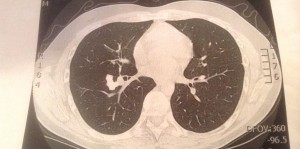 This time it was really bad. Nothing the Hospitals or Staff could do I was going too die. This is the thing with bone cancer its deadly, it can lay dormant for years and hide, I should have died the first time around but I didn't through staying positive, even though I'd been dealt really tough challenges'. So this time was no different.
I acquired some pure cannabis oil capsules through my past research and started cannabis treatment in June 2014 as well as more chemotherapy which I'd asked for. (They said the chemotherapy wouldn't work but I had access too it if I wanted so I went with that as well as it was a very small course of it) .3 months later Sept 2014 I had a scan. It showed no progress of cancer, no new cancer sites and no growth. I couldn't believe it. So I asked for a second opinion and was told the same.
After this I acquired some more capsules in October when they ran out and continued with both treatments. Then In November 2014  I got the chance too meet Prof. Guzman of Madrid who works with Cannabinoids and cancer in his labs in Spain everyday. Now this was in Prague at the Cannafest, so as you can see I'm still travelling and feel well etc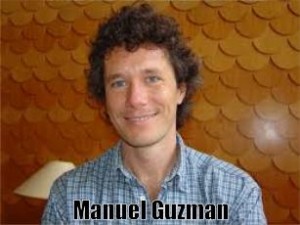 He gave a big lecture on cannabis and cancer and spoke on all these stories of cannabis curing cancer but he did say a lot were false and also if given with chemotherapy, cannabis has great healing powers as well as that he said cannabis alone is a great medicine for cancer side effects and increasing appetite and also in some cases killing the cancer within the way the cannabonoid's work.
Also in November 2014 the chemotherapy finished and I had another scan.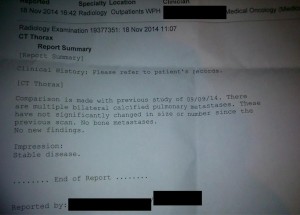 Again it said no growth, no new sites, and no spread of cancer…but this time a report was also issued saying the cancer was stable. My capsules were acquired in 3 months treatment courses so in January 2015 I would need more.
Again I acquired some more and was asked by the hospital too do another scan at the End of Jan 2015.
Again this showed a stable disease with nothing new too report.
Now were in February 2015 when I was told I was going too die and there's nothing that could be done back in June 2014 last year.
Don't get me wrong life has changed and changed and changed and changed, but one thing is I'm still alive and well. So no matter what happens…this plant helped me all way through my life and sometimes I didn't even know it.
ALL THIS IS A TRUE STORY! AND IN DEPTH.
People need access too all cannabis tinctures, edibles, plants, buds, resins, ointments, oil and capsules. If it helps fellow patients in life and causes no harm too others then what's the big deal?
The big deal is this country is scarred of the truth and benefits of this plant. They earn enough money off working with Pharma companies and there evil ways. They totally neglect there citizens needs and illnesses. They really do need educating in a big way.