Documentary Trailer Out Now
#darkcitygreenseed
  
Truw Media and Dark City Radio have joined forces to make a documentary about the work we do on the ground in Spain, this documentory is called Up Close and Personal. Both groups have similar ways of being by empowering the individual, so it seemed like a great idea when we were approached by them to make a documentary.

Dark City Compassion Club is working with lots of individual now, and some of these have agreed to share part of their story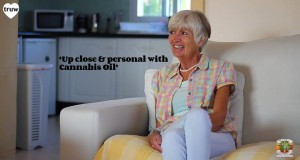 Up Close & Personal with Cannabis Oil
A Truw Media film looking closely into the medicinal uses of cannabis oil. The film shows a true & accurate account of Dark City Compassion Club & Green Seed Alacant, where they have come from, where they are now, and where they are headed. People in the UK and around the world are becoming medical refugees, but due to privacy laws in Spain it allows for much more flexibility in the growth and use of cannabis socially, and as a medicine. DCCC operate a strict medical protocol to ensure that all patients are given individual guidance with dosage, diet, and general wellbeing. We are bringing to the forefront the high levels of responsibility taken on by DCCC.
The priority of the film is to highlight the steps taken to get to the point where Dark City Radio are today. DCR have a way of getting things done, where others fear change the DCR crew thrive on it. DCR will show the steps needed to get where they are today, not in years but days, coming from nowhere to saving lives in less than 12 months. We cover the medicinal use of a plant that everyone knows of, though many are scared of cannabis, and ignorant to it's benefits.
Truw Media had no previous experience or knowledge of anyone using cannabis oil as a treatment for cancer, or indeed any other illnesses, until meeting many inspiring families. We have seen how positive the use of cannabis oil can be as part of their treatment & healing process. The film documents the alliance of DCCC & GSA and enables the evolution of their ideas & practises that are already in place.
Truw Media are happy to be working with Dark City Compassion Club & Green Seed Alacant on this project as we all have the same ethos of empowering the individual.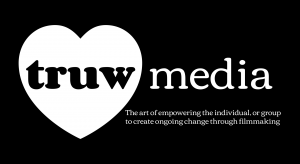 "Truw Media had no previous experience or knowledge of anyone using cannabis oil as a treatment for cancer, but after meeting many inspiring families we now see how positive the use of cannabis oil has been to their healing process so far"
This post will be following the journey of the making of this, with all the latest information and clips from the documentary.
This is the first clip put out about DCCC by Truw Media.
They also put out a Spanish version which is great as Dark City Compassion Club with is very internationial and as we our based in Spain its great.

On the 12th October they posted this about us on facebook 🙂
Had a few brews with Sarah of Dark City Compassion Club this weekend, whilst filming for the 'Up Close & Personal With Cannabis Oil' documentary!
D'ARK CITY RADIO
On the 14th Ocober they made this great poster with Sarah and Kush whos been following the medical protocol for ME.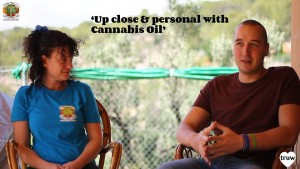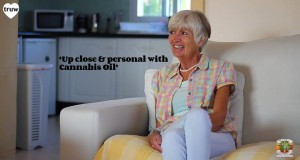 The best was yet to c0me as a few days after visiting Sarah and Kush the Truw Media crew went up to see Stevey. Stevey was one of the first to go through our protocol successfully.
Shortly after they produced that great poster of Stevey they gave us all a taster of whats to come with a small clip from Steveys interview 🙂
Truw Media then came on to the Bunker Show on Dark City Radio on a Wednesday evening to let everyone know what they have been up to, have a listen here if you missed it.
Documentary Trailer Out Now On YouTube
password = filmtrailer