---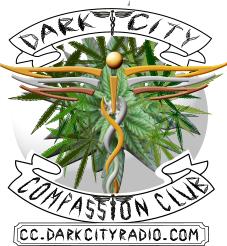 The Dark City Compassion Club is a small group of individuals who have come together to provide people in need with the resources required to reach wholeness and wellness. It has been a long journey for us with many ups and downs, but at Dark City Compassion Club we have kept our focus and channelled all our energy and funds into making Spain our home and we welcome you to become members. Dark City Radio was instrumental in the development of this project.

FREE Membership to website

OPEN

until further notice
The membership to this website may open at any time without warning
book mark and call back soon
Join Us with a

Free

Membership You get unlimited 14 days access to free membership content
Register for a
Free
Membership
limited offer most end
SOON
---
---
 Posted 2015-12-06
Legal on your medieval ass
by Bob
---
---
Posted on 2015-06-11
D.C.C.C. Update 5 – 2015
                by Sean and Bob
---
Posted on 2015-06-11
Cannabis Cultivation Decriminalised in Spain
                by Medical Cannabis Spain's Blog
---
Posted 2015-06-04
Tester Turbo UK
They are 4 months old
---
 Posted 2015-06-04
Tester Peter
outside in few weeks
---
Posted 2015-06-04
Tester Paul
8 weeks ish
---
  Posted 2015-06-02
I am Number 21
My Story and Life with Cannabis
by Number 21
---
Working with like-minded people from all around the world we started with the idea of being able to offer sanctuary to others who were facing the madness – where they could take time out to find themselves and their inner strength to deal with their health situations. Where they could get advice, strength and positivity from fellow members and above all start to heal with the help of the outlawed cannabis plant.
Spain was the place where we chose to set up home and for now, after a difficult start, we are almost there! We have cannabis, we have oil and we have a new network. We have caregivers and together we navigate as a team.
Until we see radical changes to the law in Britain and around the world, WE are just going to have to do the right thing. At D.C.C.C. we grow, make and TEST all of our oil. Dark City Oil (DCO) Decarboxylated cannabis oil is guaranteed to be made from 100% pure cannabis, which has been grown from plants carefully selected for medicinal use. Because of our stringent controlled growing and testing methods, our dedicated team are 100% certain that D.C.O. is as beneficial to its consumers as it can possibly be…. a claim that cannot be backed up by many!
You can be part of this too by spreading the word, becoming a member, sharing your experiences and contributing your time. We work form an open source platform and share all knowledge gained from our research. We do this to collectively learn as much as we can about this plant.
D.C.C.C is run as a non-profit organisation and so far it has been run on our own funds time and energy.
Without donations we cannot continue our work so please help.