Dark City Compassion Club (DCCC) at The UPA playlist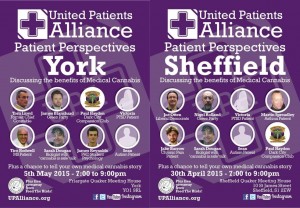 The United Patients Alliance Patients Perspectives where well attended evenings, with lots of people wanting to share their stories and also learn more about cannabis as a medicine, and they are certainly a good place to start. The first event was held on the 30th April, our very own Paul Haydon from Dark City Radio and Dark City Compassion Club arrived in the UK on that very day.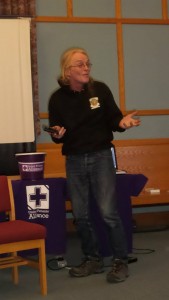 Paul Haydon
This event was held in Sheffield at the friends meeting house and was organised by Sarah who is the UPA representative for Yorkshire and also science advisor for Dark City Compassion Club.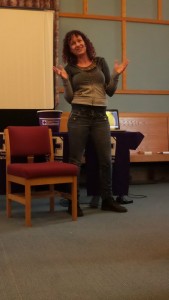 Sarah Sativa
We also had Nigel Rolland from the paxmundi show on Dark City Radio and also a member of the Green party. The other great speakers included David Hibbit cancer patient survivor who was given 18 months to live, Sean a autism Patient, Victoria who spoke about PTSD and cannabis how it enables her to function from day to day, we also had Joe Otten for the Liberal Democrats speak about his party's policies on cannabis and other drugs, last but not least we had Jake Burrows talking about chronic pain and how cannabis relieves his symptoms.
Nigel Rolland,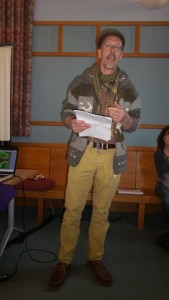 David Hibbitt, Joe Otten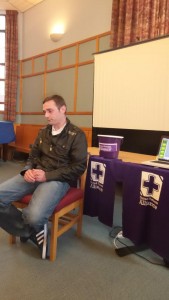 Jake Burrows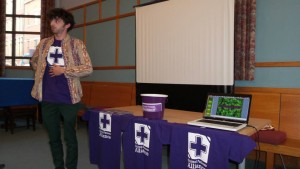 The next event was held in York also at the friends meeting house and we had another great line up of speakers including Tom Lloyd who served in the police force for 3 decades and was chief Constable of Cambridge, he talked about how the war on drugs does not work how it really is a war on people and the most vulnerable in society as well. These events were a great success for Dark City Compassion Club and also the United Patients Alliance they have definitely arrived in Yorkshire with the assistance of Sarah.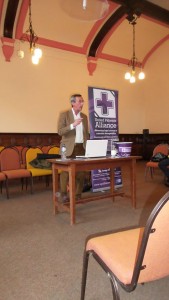 Tom Llyod
Dark City Compassion Club talk by Paul Haydon was great he really got the audience going really assisted them in seeing how things can be, how in the UK we are so far behind countries like Spain. How things could be in the UK if we just respected people's privacy as what happens behind closed doors remains there. He also encourage people to grab the bull by the horns and do what they needed to get better and not too wait for the government to give them permission to save their own lives as in the case of a lot of people with cancer. We have seen repeatedly the amazing effects cannabis has on people's health the relief it brings to those suffering from pain.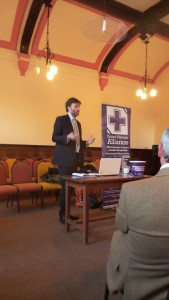 James Blanchard
Dark City Compassion Club loved these events so much we have accepted another invitation to speak at the first year celebrations of the United Patients Alliance Patients Perspective at The Trades Club Hebden Bridge on the 18th July. We look forward to seeing you all there and a big thank you to everyone who attended the great evenings.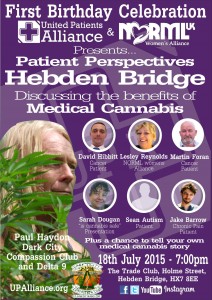 ---
This is Sean with how cannabis assists him with his autism
---